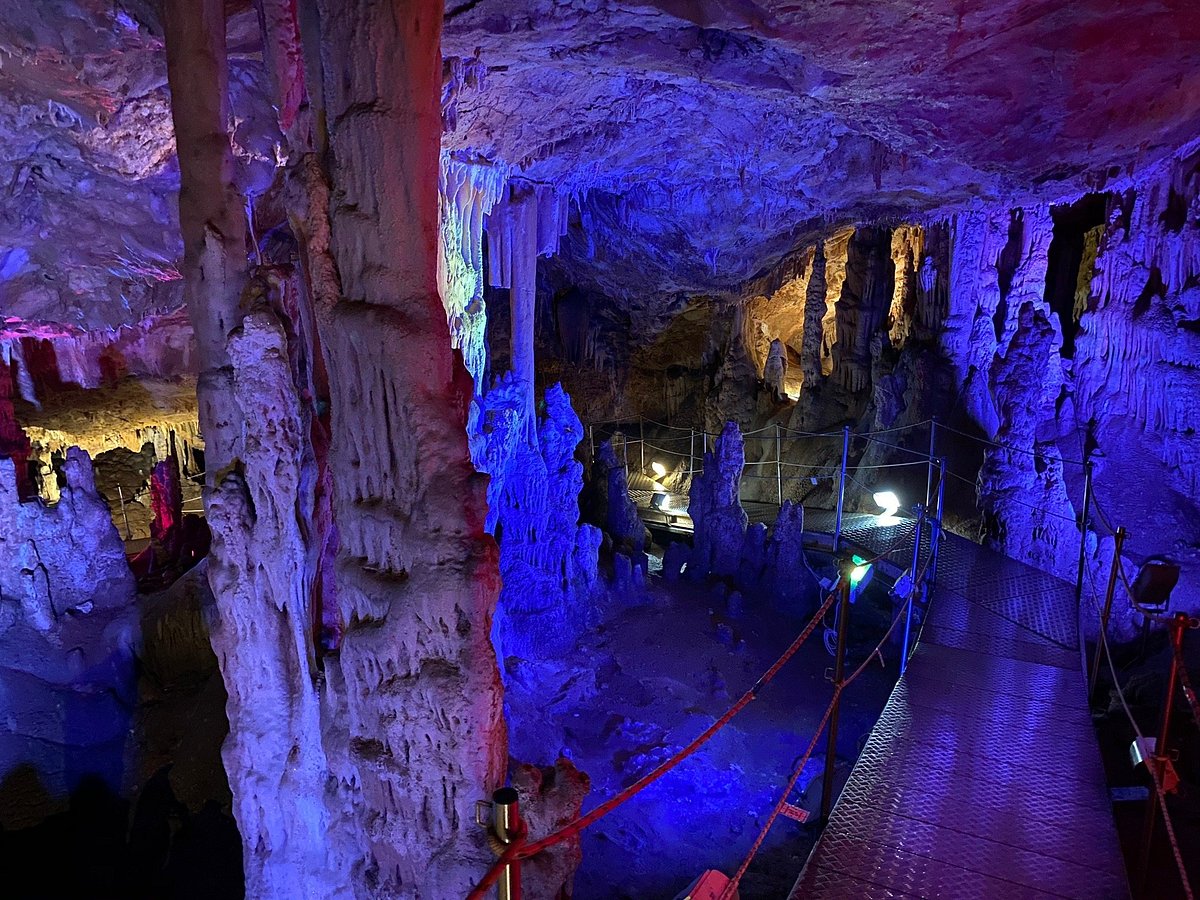 One of the most beautiful caves in Greece with rich stalactite and stalagmite decoration with different colors and shapes.
The cave has a maximum length of 145m and an area of ​​about 3000 sq.m., but visitors have the opportunity to see about 2/3 of the total area of ​​the cave, touring a corridor with a total length of 270 meters.
Inside the cave live 4 species of bats and dozens of species of invertebrates.