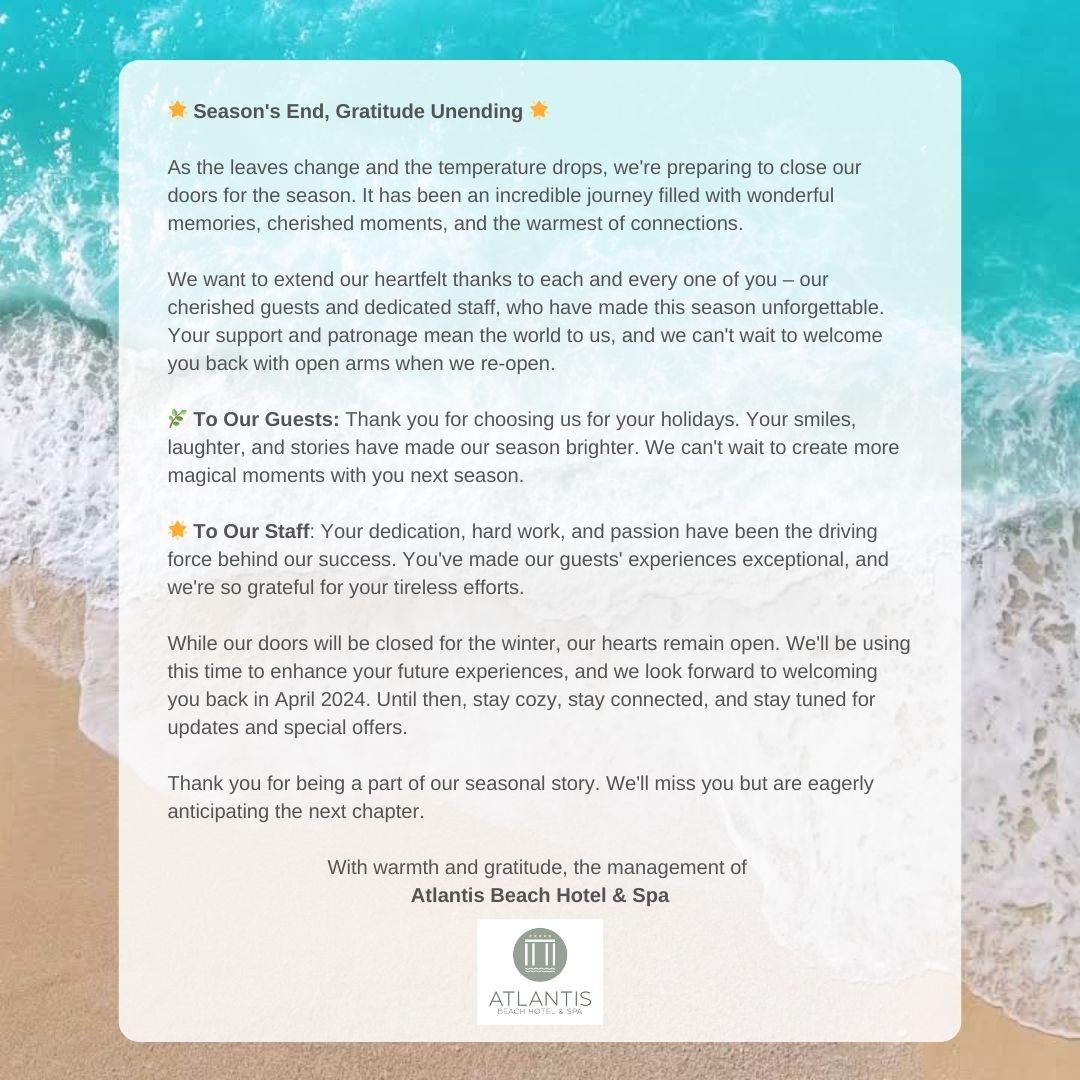 🌟 Season's End, Gratitude Unending 🌟
As the leaves change and the temperature drops, we're preparing to close our doors for the season. It has been an incredible journey filled with wonderful memories, cherished moments, and the warmest of connections.
We want to extend our heartfelt thanks to each and every one of you – our cherished guests and dedicated staff, who have made this season unforgettable. Your support and patronage mean the world to us, and we can't wait to welcome you back with open arms when we re-open.
🌿 To Our Guests: Thank you for choosing us for your holidays. Your smiles, laughter, and stories have made our season brighter. We can't wait to create more magical moments with you next season.
🌟 To Our Staff: Your dedication, hard work, and passion have been the driving force behind our success. You've made our guests' experiences exceptional, and we're so grateful for your tireless efforts.
While our doors will be closed for the winter, our hearts remain open. We'll be using this time to enhance your future experiences, and we look forward to welcoming you back in April 2024. Until then, stay cozy, stay connected, and stay tuned for updates and special offers.
Thank you for being a part of our seasonal story. We'll miss you but are eagerly anticipating the next chapter.
With warmth and gratitude, the management of
Atlantis Beach Hotel & Spa